Lettings Information: Landlords' Services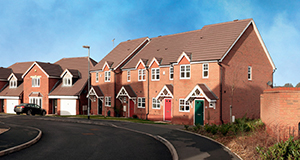 Letting Management - Block Management - Over 20 years' experience - Valuable local knowledge - Open six days a week - 24-hour emergency contact - Member of Safeagent assuring financial protection.
Whether you have just acquired your first investment property or you are a seasoned landlord with a portfolio of properties, County will ensure that you receive the professional service you are looking for.
County Estate Agents have been providing Landlords in the Whitstable and surrounding areas with a comprehensive range of management services for many years. Specialists in Letting and Management, you can be assured that we operate in accordance with the latest legislation, providing you with peace of mind and an agent you can trust. We are a member of Safeagent, which is consulted regularly by government departments, local authorities, consumer advisory boards and media. We are also members of the Property Ombudsman for Letting Agents and both of these organisations have strict codes of conduct that we adhere to. Our commission rates are based on a percentage of the rent collected and will be negotiated and agreed with the landlord prior to letting the property. The initial letting fee is equivalent to 3% of the annual rent, irrespective of the tenancy term. We do not charge the landlord any fees in advance; all fees are deducted from rent collected. All deposits are held by County Estate Agents in line with government legislation regarding the tenancy deposit scheme. Rents are paid to the landlord within 14 days of receipt by County Estate Agents; this is to allow for cheque clearance and administration. Our professional service for landlords includes the following list, which is not exhaustive:
Free valuation to obtain market rent
Checking property and the inventory
Free advice on letting legislation and safety aspects
Organise an Energy Performance Certificate if one is not available
No let, no fees
Solicitor endorsed agreements
Marketing the property to obtain suitable tenants
Interviewing tenants, checking their references and undertaking credit checks
Serving requisite notices, drawing up legal documents, completing administration and organising tenancy renewals
Notifying the council and service companies of new tenants responsible for payments, obtaining initial rents and deposits before tenants move in
Landlords are paid in advance
Rents are paid directly into the landlord's bank, unless otherwise requested
Periodic inspections of the property
Maintenance, project management and repairs are organised and arranged unless landlords request to do this themselves
If required, County can keep your property maintained when not occupied.