Tenants' Services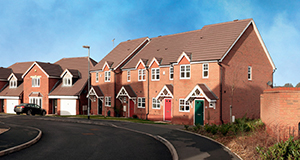 A tenancy holding deposit equivalent to one week's rent will be payable upon receipt of application. This deposit will be refunded on signing of the tenancy or can be incorporated into the tenancy deposit. The tenancy holding deposit will be forfeit should the tenancy not commence due to false information being provided by the tenant, the tenants withdrawing from the application or the tenancy not being committed to within 14 days of cleared references unless otherwise agreed.
County Estate Agents is one of the most experienced and long standing letting agents in North Kent, managing the letting of a wide variety of residential and commercial properties. We liaise closely with our landlords and tenants, as our ultimate aim is for tenants to be happy in their rented property, which benefits both the tenant and the landlord and leads to a good working relationship for everyone involved. A large number of our tenants have rented through County for many years or have returned to us, such is their satisfaction with our service.
County Estate Agents is a member of the National Approved Letting Scheme and the Property Ombudsman for Letting, which requires us to adopt and abide by their rules and codes of conduct.
All residential tenancy agreements are on a six or 12 month Shorthold Agreement (at the landlord's discretion), even on long-term lets. Landlords expect good employment or accountant references together with bank references and/or accounts. In some cases guarantors may be required. Payment for all services and council tax (rates) are the responsibility of the tenants. Proof of identification and UK residency status will be required prior to a let.
A deposit is required in all cases and is only refundable after County Estate Agents has approved the final service bills and carried out an inspection to ensure tenants have met their obligations under the terms of their tenancy. The deposit is held in our ring-fenced account in accordance with government legislation concerning tenancy deposit protection and the tenants will be advised which scheme their deposit will be registered under prior to the let.
To move into a property, a deposit equivalent to five weeks' rent together with one month's rent is payable in advance. The above costs must be paid and cleared before access to a property will be granted. All payments must be made by cash, cheque, card payment or bank transfer and clearance of funds must be obtained prior to commencement of let.
Under government legislation, landlords and agents may be able to recover reasonably incurred costs from the tenant for any costs that may be incurred due to a tenant(s) negligence. We refer you to the terms of our Tenancy Agreement which is available upon request.